Want your company featured here? Reach out to us and let us know! We are proud to have strong relationships with all of our partners, clients, and colleagues and eager to promote cooperation and success for all! Rising tides raise all ships and we believe that it is in the best interest of everyone involved to work together!
---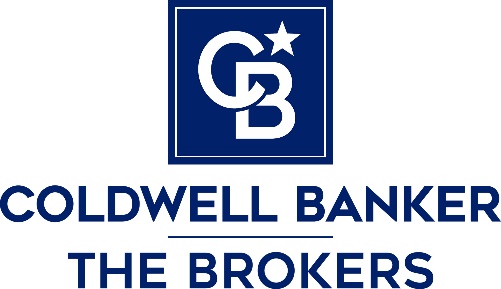 Coldwell Banker The Brokers
The Brokers is the Residential Branch of Coldwell Banker here in Billings. With offices in Billings and Red Lodge, CB's Residential Agents can find you a home in any zip code locally or nationwide to ease the transition from your property.
---

Coldwell Banker Commercial
CBC Montana is the leading CRE firm for the Billings area.
"Our organization deftly combines a powerful national presence with the agility of a regional market innovator. Coldwell Banker Commercial CBS has the resources and insight to understand our local market and the expertise to convert this knowledge into tangible value for each client. Our professionals stand ready to help clients discover untapped commercial real estate market opportunities and to deliver a range of services designed to add value to their businesses. Our professionals service a wealth of business categories, with clients ranging from established corporations to small businesses to individual investors."
---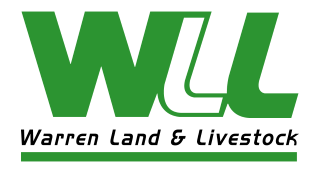 Warren Land & Livestock
Bethany and the team at WLL are largely responsible for making WRV a reality. As our mentor and now partner, we truly feel that there was no better company or individual that could have equipped us to take on the dynamic and ever changing landscape of the Real Estate industry in the Rocky Mountain West. Bethany and Warren Land are the go to resource for any real estate needs in Northeastern Montana. We are proud to have Warren Land and Livestock as a trusted partner and colleague to WRV.
---

Kennedy Financial
A Life Planning Firm
Bret Robinson and Angela Kennedy Robinson, together with their team at Kennedy Financial Services, offer consulting and planning services across to help families simplify success issues.
Your first consultation to help you in the areas of Retirement, Succession, Estate, Charitable, Wealth Management, Taxes is at their expense through the partnership at West Range Ventures.
Securities offered through Calton & Associates, Inc. member FINRA and SIPC, a Registered Investment Adviser. Investment advisory services offered through Smart Money Group, LLC, a Registered Investment Adviser. Smart Money Group, LLC and Kennedy Financial Services, Inc. are not owned or controlled by Calton & Associates, Inc. Office: 106 S. Seaman St. | Eastland, TX 76448 | Phone: 254.629.3863.
---

Miles City Livestock Commission
Bart and the rest of the Meged family are key to WRV's ability to grow and expand our service offerings.
"Miles City Livestock Commission Company is one of the oldest stockyards in this part of America. In the early years it was strictly a horse market and shipped thousands of military horses all over the world. In 1941 the auction began selling all classes of livestock with an emphasis on cattle.
The company built a new facility at our present location in 1950. Bart Meged and three additional partners purchased the auction in September of 1991. In January of 2015, Bart and Misty Meged purchased the remaining interests in the company and became the sole owners.
Miles City Livestock Commission Company has had many years of continuous growth. Receipts have grown from 20,000 to 90,000 head of cattle annually. An additional 25,000 -30,000 head are sold by Frontier Stockyards – our Internet livestock sales partner.
Over the last several years we have completely rebuilt the stockyards. We have all new pens made of 2 3/8 inch pipe. Our hay racks are set up for big square bales fed with a Bobcat. We have a variety of dirt pens for multi-load consignments. The entire yard back section is new. Our processing end has been upgraded with a new hydraulic squeeze chute. The load out area has new concrete surfaces at all six chutes. A new check-in office, and drive-thru trailer setup. The feedable capacity of the yards is 5,000-6,000 head. Our waste water system is DEQ certified and new in 2000.
We are very proud of our facility. It is clean, well managed, and very functional. We can handle any class of livestock including buffalo. Cattle are well taken care of and purchased cattle go back on feed and water after each sale.Miles City Livestock is an anchor business in Miles City MT. A large employer and the biggest drawing card for ranchers to trade in Miles City. We love visitors and the coffee is always on. Come see us!"
---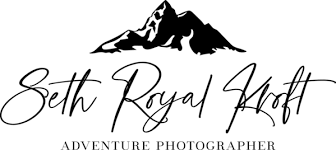 Seth Royal Croft Photography
Media Partner
"What started as a hobby while traveling the world as a missionary, grew into a passion and a calling. Seth grew up around the mountains of Montana, where he currently lives with his wife and 1 year old son.
With adventure photography being his primary ambition, Seth also works as a photographer in the realm of real estate, automotive, a variety of portrait work, landscape, wildlife, and commercial work partnering with outdoor brands, businesses and tourism offices.
Life priorities include the 3 F's: Faith, Family and Fotography."